Musée l'Hospice Saint-Roch
The museum Hospice Saint-Roch d'Issoudun is located on the site of the former Hôtel-Dieu, founded in the 12th century and rebuilt in the 15th. This beautiful building, protected heritage, includes a chapel with the Trees of Jesse, 15th-century wards, an archaeological collection of Celtic civilisation, sculptures from the 8th to the 15th century, and the pharmacy. Since 1995, a contemporary extension designed by architect Pierre Colboc has housed temporary exhibitions dedicated to artists of our century. A great museum, open from February to December, free to enter and with a well-stocked art bookshop.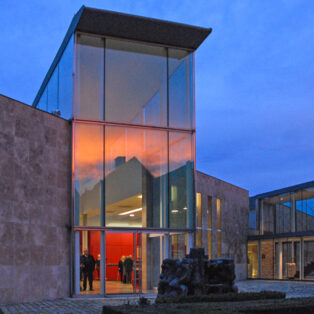 Festival Chapitre Nature
The Festival Chapitre Nature (Whitsun weekend, from 26 to 28 May 2023) is a popular, festive and above all atypical ecological event. It takes place at various locations in the town of Argenton-sur-Creuse, 11 km from us, with a hugely colourful offer. A small selection: breakfast readings in bookshops, a book fair, film screenings and debates, exhibitions, outdoor lectures, workshops, activities and nature outings. With a market with local producers on the 27th and 28th. And communal meals and concerts in the evening. Concluding with a poetic fusion of science and music by physicist and philosopher Étienne Klein and guitarist Olivier Mellano. (website online soon)
Festival Musique à La Prée
The Abbey of La Prée is a place where silence is of a rare intensity, so music can be "tasted" in all its fullness. This festival aims to give the public the opportunity to immerse themselves completely, with 7 varied concerts during the Whitsun weekend (26th-29th May 2023). There are also eight Sunday afternoon concerts throughout the year. In October Musique à La Prée offers a six-day Academy for string quartet players, violinists, cellists and pianists of the highest level. Fourteen students are selected on the basis of their applications and receive free tuition. For registration and dates, see the website.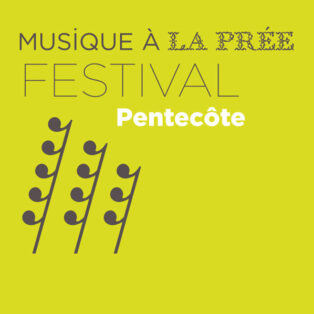 Hors Saison Musicale
Set up in 2012 by the Association Pour Que l'Esprit Vive, Hors Saison Musicale is a rural cultural organisation that aims to strengthen social bonds and fight isolation. From October to April, they organise more than 50 musical weekends, combining professional concerts in rural heritage venues with programmes in medico-social institutions, musical visits to care homes and sensitisation of children. For dates and places, see the website.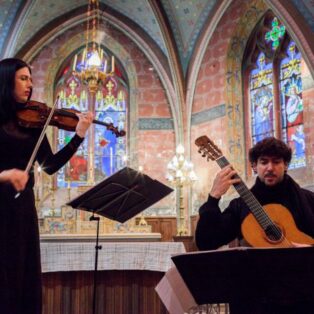 Printemps de Bourges 2023
This year performances from April 18 to April 23. Le Printemps de Bourges is an annual music festival. It is now a major event in France and Europe. The festival was created in 1977. Its history reflects musical trends and evolution over time. Every springtime, around Easter, thousands of spectators come from all parts of France and foreign countries to see an eclectic variety of concerts with well-known artists and young musical talents. A parallel festival is hosted in the city, called Les Découvertes du Printemps de Bourges; its aim is to showcase the talents of new artists.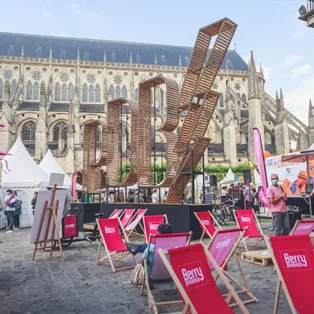 Nohant Festival Chopin 2023
In 2023 from June 3rd to July 26th, themed 'The journeys of Frédéric Chopin'. The Nohant festival is created as a tribute to Frédéric Chopin (1810-1849) and dedicated to the period of Romanticism. In previous years, celebrities such as Jessey Norman, Sviatoslav Richter and Elizabeth Schwarzkopf were performing during the festival. Chopin had a liaison with the famous writer and feminist avant la lettre George Sand. Her beautiful villa in Nohant, where Chopin often stayed, has been since the sixties a stage for classical music and literature.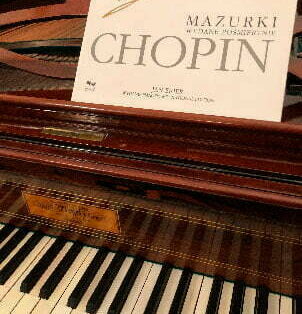 Festival Le Son Continu
The Son Continu festival brings together stringed instrument builders from all over Europe for 4 days of celebration, far from the clichés that equate traditional music with folk music. A not-to-be-missed event for lovers of folk dancing and traditional music. In the park, builders introduce visitors to sounds from elsewhere and to sometimes almost forgotten craftsmanship. This is the only place in France where bagpipes from central France meet nyckelharpas from Sweden, zampagnes from Italy, as well as uds, gimbards and bouzoukis ... Lectures, a lively festival life with dance workshops, instrument competitions and evening concerts and dances that go on well into the night.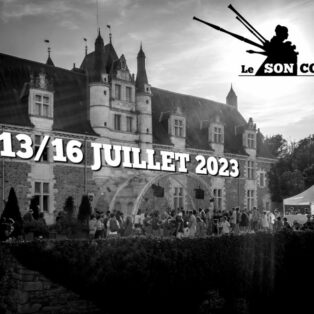 Festival Les Intemporel-les (ex-Debussy) 2023
From 24 - 30 July 2023. The The former Debussy Festival has been called since 2022 Les Intemporel-les. It explores music that is geared towards exchange and discovery; an invitation to immerse oneself in aestheticss and styles from all eras with curiosity and without preconceived ideas. The festival always takes place in July, in Argenton-sur-Creuse (just 11 km away from us) and its surroundings.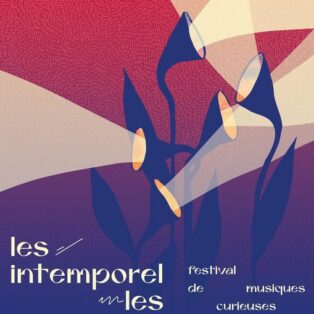 Festival d'été de Gargilesse 2023
56th edition: 6 - 20 August 2023. View the program on the festival site! Every year in August, during the two weeks of the International Harp Festival in Gargilesse, our village is teeming not only with harpists, but you can also hear all kinds of other instruments. Mixing in modern, classical and folk music. Including dinner concert.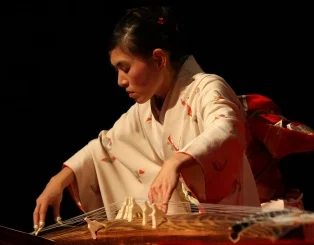 Lisztomanias 2023
From October 20 to October 25, 2023, themed 'The women of Liszt'. Since 2002, the Lisztomanias Festival has given life to Liszt's own project: to create a festival in Châteauroux, with the active complicity of George Sand. Unique in Europe, the festival is a hymn to romantic music.
Nohant Hors Les Murs 2023
The "Hors les Murs" programme of the Nohant Festival aims to attract new audiences and help young artists share their passion. Almost all Hors les Murs events are free of charge. The participating young musicians and actors are exceptionally talented and have already been noticed by professionals from the artistic world. By including them in the Festival's Young Talent Academy, they have the opportunity to increase their reputation and professional experience. They will also be able to carry out specific projects around a composer or an author connected with Romanticism. The programme can be found on the Festival website.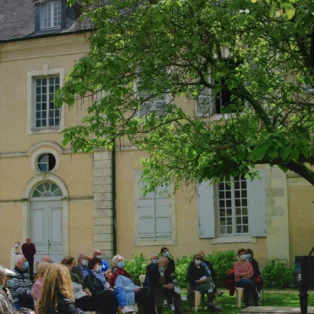 Cirque Bidon: tournee 2023
During the summer season, Cirque Bidon, famous in the region, travels through the Berry in old-fashioned trailors drawn by horses. Attractive and animated performances with clowns, jugglers, acrobats, horses and chickens are given in the open air on village squares. Dates for tour on their website.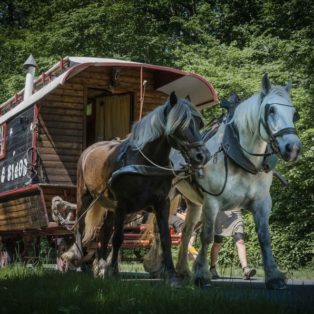 Festival Château d'Ars: Femmes du Nouveau Monde
From 3 - 5 March 2023 in Château d'Ars, nearby Nohant, where George Sand lived. A tribute to women's art, in the spirit of George Sand, which highlights little-known or forgotten women artists in the arts that rubbed shoulders at Nohant: literature, music, plastic arts. From Alice Guy, first female filmmaker, to Vivian Maier whose photographic work has recently been discovered, and five women composers of character, not forgetting Josephine Baker. Apart from Josephine Baker, who defied all prohibitions, who now knows these forgotten women creators or those who have remained in the shadows?